Tasha, Me and Rein in Megamall
Spent the weekend covering our client Unilever's latest event,

"CloseUp to Fame: The Search for the Next CloseUp Couple"

at Megamall. I was asked to be on the panel of judges, rating aspirants anywhere from 1 to 10 on their CloseUp smiles, confidence and poise, communication skills and overall appeal.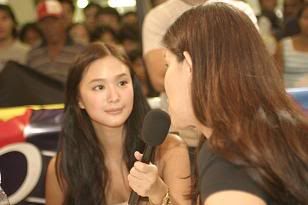 Look who's interviewing who! Sikat!

I'll be flying to Cebu this coming weekend to cover (and possibly judge again) the on-ground search there. Simultaneous auditions will be held in Davao and Naga, as well. So if you think you've got what it takes, log on to
www.closeupplanet.com
to find out how to join.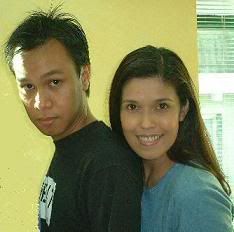 As you can see, I'm still in denial over Rony's "defection" to the land of the big ears. I have to accept the fact that my old friend has finally been seduced by the bright side of the Force. It was inevitable. Talent like that cannot go unnoticed for long. And now we must share him with the world. May the Force be with him, truly.